(Delray Beach, Florida) -- At this evening's meeting, the Delray Beach City Commission members unanimously voted on first reading to enact a civil rights ordinance establishing, as matter of public policy, that the city opposes discrimination based on race, color, national origin, religion, sex, gender identity or expression, genetic information, sexual orientation, disability, marital status, pregnancy, familial status, or age. The final hearing on the ordinance is set for July 7.
The ordinance was proposed by the Palm Beach County Human Rights Council, a local nonprofit organization which is dedicated to ending discrimination based on sexual orientation, gender identity and gender expression.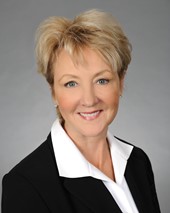 "Delray Beach understands the concepts of equality, diversity and inclusion," said Palm Beach County Human Rights Council volunteer Marcie Hall, a city resident who led the organization's effort for the ordinance. "Tonight our city leaders have made it clear that everyone is valued for the diversity they bring to Delray Beach."
"Delray Beach is a first-class city with a diverse community," said Mayor Cary Glickstein, a longtime supporter of LGBT rights. "This ordinance lets people know that Delray Beach is open for business for everyone and that we oppose prejudice and discrimination of all kinds."
"While the nation is rapidly moving forward on recognizing lesbian and gay relationships, Florida still lacks any statewide laws providing equal protrection to LGBT Floridians," said Rand Hoch, President and Founder of the Palm Beach County Human Rights Council. "Therefore, until Congress or the Florida Legislature take action, local LGBT advocacy rights organizations such as PBCHRC must continue to work with county and municipal leaders to protect our community form discrimination."
Although Florida has sixty-seven counties, only ten - Palm Beach, Alachua, Broward, Hillsborough, Leon, Miami-Dade, Monroe, Orange, Palm Beach, Pinellas and Volusia Counties - have LGBT-inclusive civil rights ordinances.
If the ordinance passes on final reading, Delray Beach will join seventeen other Florida municipalities - Atlantic Beach, Boynton Beach, Dunedin, Gainesville, Greenacres, Gulfport, Key West, Lake Worth, Leesburg, Miami, Miami Beach, Oakland Park, Orlando, Tampa, Venice, West Palm Beach and Wilton Manors - which have enacted LGBT-inclusive municipal civil rights ordinances.
"Fifty-seven counties and 394 municipalities in Florida have yet to take steps to prohibit discrimination against the LGBT community," said Hoch. "Clearly much work remains to be done."