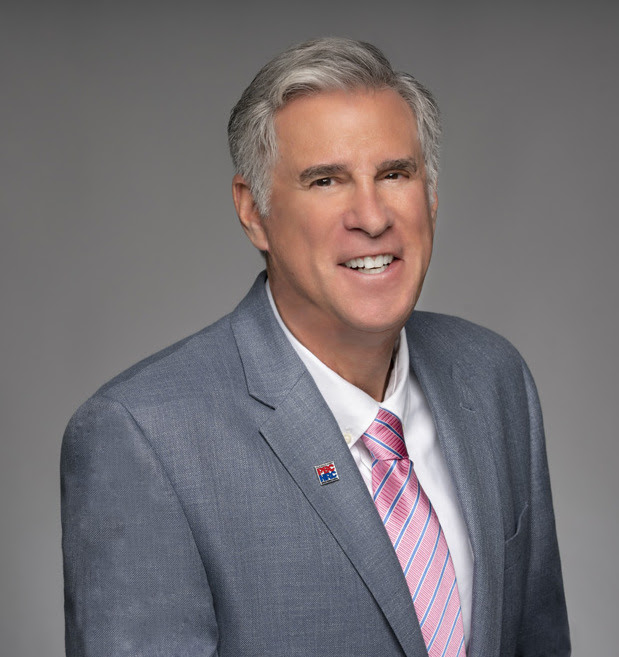 Unlike LGBTQ Floridians living in more than 80% of our state's counties, Palm Beach County's LGBTQ residents are protected from discrimination in employment, housing and the full range of public accommodations. (Unfortunately, LGBTQ people living in and visiting the Towns of Juno Beach Lake Park are no longer protected from discrimination in housing and places of public accommodations; however, PBCHRC is working on getting their full civil rights restored in the two towns.)
In addition, Palm Beach County public school students are protected from bullying and harassment based on sexual orientation and gender identity -- and there are serious consequences for teachers and other school district employees who let bullying and harassment go unreported.
Moreover, lesbian and gay couples throughout Palm Beach County (regardless of whether they are married) and their children are entitled to many of the same benefits as families based on marriages.
Furthermore, conversion therapy for minors remains prohibited throughout Palm Beach County.
Unfortunately, the U.S. Senate will not vote in 2020 on the Equality Act passed last year by the U.S. House of Representatives.
Moreover, there is no chance that the Competitive Workforce Act will be approved by the Florida Legislature in the 2020 legislative session.
Therefore, at least for the foreseeable future, LGBTQ Floridians can

only

rely on counties, school districts and municipalities to protect our rights.
2020 MUNICIPAL ELECTIONS


On March 17, 2020, municipal elections will be held in Palm Beach County in conjunction with the Presidential Preference Primaries.

Last year, PBCHRC Voters Alliance (PBCHRCVA) endorsed Palm Beach Gardens Vice Mayor Rachelle Litt and Royal Palm Beach Village Councilwoman Selena Samois. Both were recently re-elected without opposition.
Other PBCHRC supporters who were elected or re-elected without opposition include Greenacres Mayor Joel Flores, Greenacres City Councilwoman Paula Bousquet, Palm Beach Town Council Member Lew Crampton, Palm Beach Gardens City Councilmember Mark Marciano, Royal Palm Beach Village Mayor Fred Pinto, Wellington Village Council Member Michael Napoleone, and West Palm Beach City Commissioner-Elect Christy Fox.
Congratulations to all!
PBCHRCVA has also endorsed Palm Beach Shores Mayor Myra Koutzen, as well as West Palm Beach City Commissioners Christina Lambert and Kelly Shoaf in the upcoming municipal elections.
In February, PBCHRCVA will consider interviewing candidates seeking office in Boynton Beach, Delray Beach, Haverhill, Jupiter, Lake Worth Beach, North Palm Beach and Palm Beach Gardens.
To keep up with the PBCHRCVA endorsements, click here.
CONVERSION THERAPY BAN COURT CHALLENGES


Liberty Counsel, an anti-LGBTQ hate group, filed suit in federal court in West Palm Beach on behalf of two therapists seeking to nullify the bans on conversion therapy for minors enacted by Palm Beach County and the City of Boca Raton. The lawsuit is virtually identical to one Liberty Counsel filed against the City of Tampa.
Last year, Judge Robin Rosenberg of the U.S. District Court for the Southern District of Florida denied Liberty Counsel's motion for preliminary injunctions which sought to prevent the bans from remaining in effect pending trial. As a result, at least for the time being, young LGBTQ people in Palm Beach County will remain safe from the psychological abuse caused by conversion therapy.
Having lost, Liberty Counsel has appealed Judge Rosenberg's to the U.S. District Court of Appeal for the Eleventh Circuit. Briefs have been filed and oral argument before the U.S. District Court of Appeal for the Eleventh Circuit is set for February 11, 2020.
Unfortunately, things did not go well in the Tampa lawsuit.
Judge William Jung of the U.S. District Court for the Middle District of Florida granted Liberty Counsel's clients motion for a preliminary injunction. Therefore, it remains legal for conversion therapy practitioners in Tampa to continue to "treat" children with "talk therapy" pending a trial.
Having lost, the City of Tampa has appealed the order to the U.S. District Court of Appeal for the Eleventh Circuit. While the City of Tampa has filed its brief, Liberty Counsel's brief has yet to be filed.
Liberty Counsel's ultimate goal is to have a case concerning conversion therapy bans reach

the U. S. Supreme Court. While the Court has repeatedly refused to take up a conversion therapy ban case, times have changed. In light of

President

Trump's appointment of conservative Associate Justices Gorsuch and Kavanaugh, it is possible that there will be a ruling on the legality conversion therapy bans within the next few years. This does not bode will for LGBTQ you across out nation.
WINTER FÊTE 2020


PBCHRC's annual Winter Fête will be held at Villa Fontana in Palm Beach on January 25, 2020. As always, this popular fundraising event is SOLD OUT!
PBCHRC thanks Winter Fête Hosts Bill Eberhardt and Todd Hase; VIP Reception Hosts Michael Fowler and David Mittleman; Grand Benefactors Dan Hall, The Law and Mediation Offices of Rand Hoch, P.A., and W. Trent Steele and Douglas B. Andrews;
Benefactors Mauricio Busa and Barry Hayes, Congressman Mark Foley, Sandy James Fine Food & Catering, Wood Kinnard and Alberto Arias, and Van Stewart; and Sponsors Alexandria Ayala for School Board, District 2, Altima International, Timothy and Kevin Baird, Lee Bell and Fotios Pantazis, State Senator Lori Berman, Palm Beach County Commissioner Mack Bernard and Shawn N. Bernard, Bill Bone, James A. Bonfiglio, Sheriff Ric Bradshaw, Hon. Karen Brill, candidate for County Commission District 5, Castle Wealth Management, David Cohen and Paul Bernabeo, Coda-Tours.com - Exclusive Tours & Luxury Travel. Nicholas Coppola and David Crespo, Cornerstone Solutions,
Palm Beach Town Council Member Lew Crampton, Arlen D. Dominek and A. J. Young, Echo, Florida Sugar Cane League
Diane Freaney and Sharon Koskoff, Charlie Fredrickson, Edith Friedheim and Peter Cruise, Paul Gervais and Gil Cohen, Howard A. Grossman, MD, Integrity Palm Beach, Richard P. Katzenberg and John F. Betz, West Palm Beach City Commissioner Christina and Monte Lambert, Bruce Langmaid and Charles Poole, Gregg S. Lerman, Sid Lesowitz and Peter Rogers, Palm Beach Gardens Vice Mayor Rachelle Litt and Dr. Jeffrey Litt, Coy Lynch, MBAF Accountants and Advisors, LLC, Dr. Mark Marciano, Mayor Palm Beach Gardens and Dr. Brandee Marciano, Ross Meltzer and Victor Figueredo, West Palm Beach City Commissioner Joseph Peduzzi and Erin Peduzzi, Nancy Proffitt And Susan Reinheimer, Joseph Pubillones Interiors, State Senator Kevin Rader, Richard and Ellen Rampell, Scott Rixford and Jose Mena, Roosters, Michael Rubin and David Kamp, West Palm Beach City Commissioner Kelly Shoaf, Boca Raton City Councilor Andy Thomson, Don Todorich - Corcoran Group R.E, Scott Velozo and Stephen Mooney, Donald Watren and Tony Jaggi, James Watson, Palm Beach County Commissioner Gregg and Rebecca Weiss, and State Representative Matt Willhite.
Thanks also go out to Todd's for a fantastic Winter Fête Kick-Off reception last October.
IN OTHER NEWS


The City of Lake Worth Beach adopted an LGBTQ-inclusive resolution affirming its commitment to address and eliminate bullying at city facilities and in city programs
The PBCHRC Charitable Foundation has been established to fund educational scholarships and other charitable endeavors. Our thanks go out to Integrity Palm Beach for their generous donation to the PBCHRC Charitable Foundation.
PBCHRC continues our partnership with the Florida Hate Crime Coalition in support of the Crimes Evidencing Prejudice Act, sponsored by State Senator Kevin Rader (D-Boca Raton). If enacted into law, Florida's Hate Crime Act would be amended to include both "gender" and "gender identity" as protected classes. (The current law applies to offenses based on a victim's race, color, ancestry, ethnicity, religion, sexual orientation, national origin, homeless status, or advanced age.) Rader's bill would also strengthen the law's protections against the physically disabled. The bill is sponsored in the by State Representative Joe Geller (D-Aventura).
Meredith Ockman has been elected Vice

President

of PBCHRC and G. Joseph Garcia, Jasmin Lewis, and Tamara Sager have been elected to our Board of Directors.
At PBCHRC's request, the City of West Palm Beach will designate thirty single-occupancy restrooms at the City Hall complex as "All Gender".
Also at PBCHRC's request,
Palm Beach County's Director of Facilities Development & Operations has issued a report recommending that single-occupancy restrooms at County facilities be designated as "All Gender". County Commissioners will consider her recommendation later this year.
Palm Beach County, the cities of Delray Beach and West Palm Beach, and the Village of Wellington have signed onto the appellate brief filed by the City of Miami Beach in opposition to the decision of an Orange County circuit court judge which nullified that county's LGBT-inclusive Human Rights Ordinance.
The Council's current projects include persuading:
* Palm Beach County and the City of Boynton Beach to designate all single-occupancy restrooms in municipal buildings as "All-Gender",
* the City of West Palm Beach to designate more 100 additional single-occupancy restrooms in other municipal buildings through the city as "All-Gender",
* the City o
f West Palm Beach to install at least one LGBTQ Pride rainbow crosswalk,
* the West Palm Beach City Commission to provide at least $10,000 in annual funding to be used for programs for LGBTQ youth and seniors,
* the School District of Palm Beach County to cease doing business with Chick-fil-A and other companies that discriminate against LGBTQ people and other minorities,
* the Health Care District of Palm Beach County to provide trans-specific healthcare services to indigent patients,
* the State of Florida to prohibit discrimination based on "sexual orientation" and "gender identity or expression",
* the State of Florida to prohibit conversion therapy, and,
* all municipalities in Palm Beach County to enact civil rights ordinances which specifically protect rights and benefits based on a person's "sexual orientation" and/or "gender identity or expression.
For more than three decades, the Palm Beach County Human Rights Council has worked diligently on behalf of the LGBTQ community. With your support, we will continue to do so in the years to come - and we will keep you informed about our progress.
Judge Rand Hoch (retired),