Palm Beach County Human Rights Council Board Member Chauncey Graham has been named to serve on the Mayor's Task Force for Racial and Ethnic Equality.
The establishment of the eleven member Task Force comes on the heels of calls for both local and national change in the wake of recent incidents that ignited outrage, exposed deeply entrenched systemic racism in our country, and challenged the public's confidence and trust in our system of policing and criminal justice.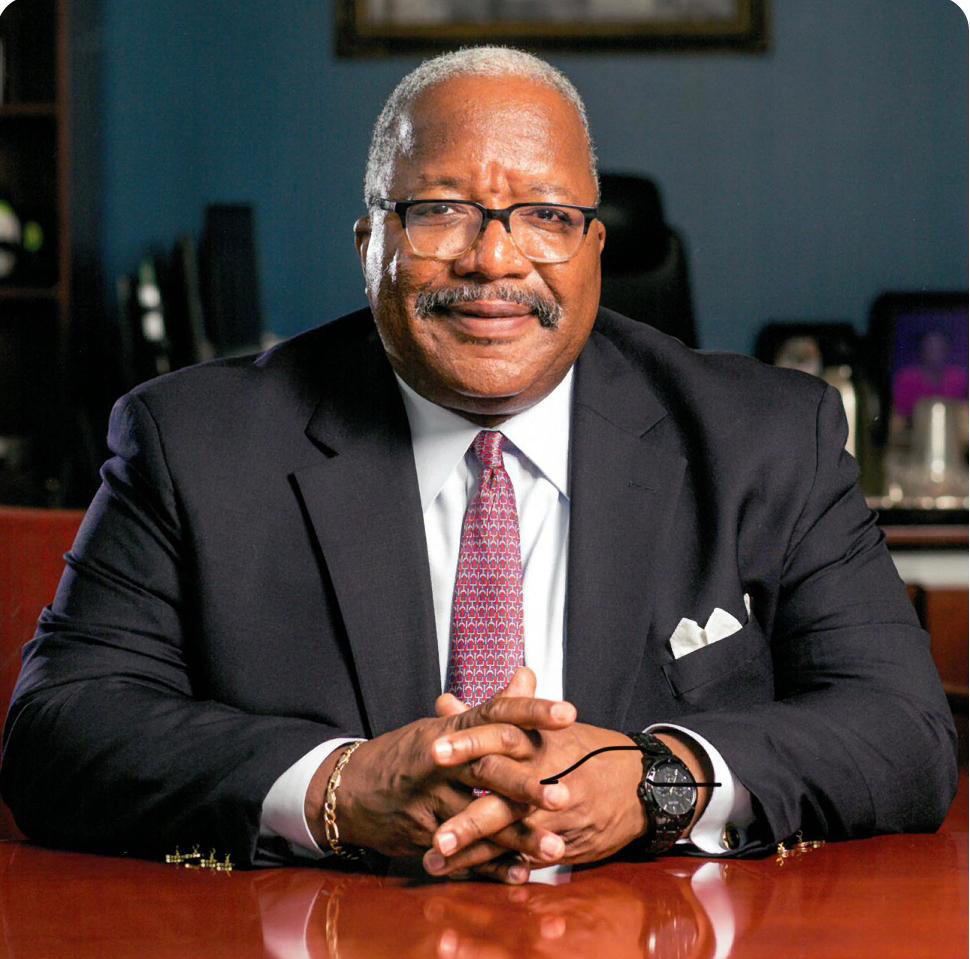 According to the letter sent by West Palm Beach Mayor Keith James, to Graham "the task force will identify and help address issues of racial and ethnic equality through education about racial and ethnic inequalities in in our city, research best practices, and issue policy/funding recommendations to address racial/ethnic inequality in the City of West Palm Beach."
"At a time when both our nation and our city are at an inflection point, this task force has the ability to bring about lasting, transformative change to improve the lives of our residents and for future generations," said James. "The Task Force will help us create a culture in which racial and
ethnic disparities are openly acknowledged and addressed to achieve ethnic and cultural equity across our City."
"With years of legislative and policy making experience, Chauncey Graham brings a certain gravitas to the Task Force for Racial and Ethnic Equality," said James.

"I am honored to serve on the Mayor's Task Force for Racial and Ethnic Equality," said Graham. "I look forward to helping develop actions to assist the city in removing systemic barriers and close the disparity gap for people of color and other minorities in West Palm Beach."
Graham, a Florida native and
longtime resident of West Palm Beach, graduated from the
Alexander W. Dreyfoos School of the Arts
(Music Performance) and earned his Bachelor's Degree from
Florida Atlantic University
, where he studied history and political science. He is Senior Director of Outreach and Community Engagement for the
Florida Sugar Cane League
(FSCL), a coalition of farmers and agriculture professionals whose mission is to connect Palm Beach County's diverse population to its agricultural history. Prior to his work for FSCL, Chauncey worked as a key staffer to members of the Florida Senate and Florida House of Representative for more than a decade.
The Palm Beach County Human Rights Council (PBCHRC) is
Florida's oldest, independent, non-partisan, political organization dedicated to ending discrimination based on sexual orientation and gender identity or expression. PBCHRC promotes equality through education, advocacy, direct action, impact litigation, and community outreach. Over the years, PBCHRC has been responsible for the
PBCHRC President and Founder
Rand Hoch
recruited Graham to serve on the organization's board of directors, ad well as on the board of directors of the
PBCHRC Charitable Foundation
.
"Chauncey has dedicated his professional life to public service. He began his career in state government as a staffer in the Florida House of Representatives working on a wide range of legislative research and policy initiatives, said Hoch. "
As an openly gay Black man, Chauncey will bring much needed perspective to the Mayor's Task Force."
Graham represents PBCHRC on the Palm Beach Sheriff's Office LGBT Liaison Unit.