West Palm Beach City Hall Complex
(West Palm Beach, Florida) The City of West Palm Beach has desgnated
thirty single-occupancy restrooms in the City Hall complex as
"Gender Neutral".
The installation of the thirty signs completes Phase One
of the Gender Neutral Restroom Project initiated in West Palm Beach
last year by the
Palm Beach County Human Rights Council (PBCHRC).
PBCHRC is Florida's oldest, independent, nonpartisan, nonprofit organization dedicated to ending discrimination based on sexual orientation, gender identity and gender expression.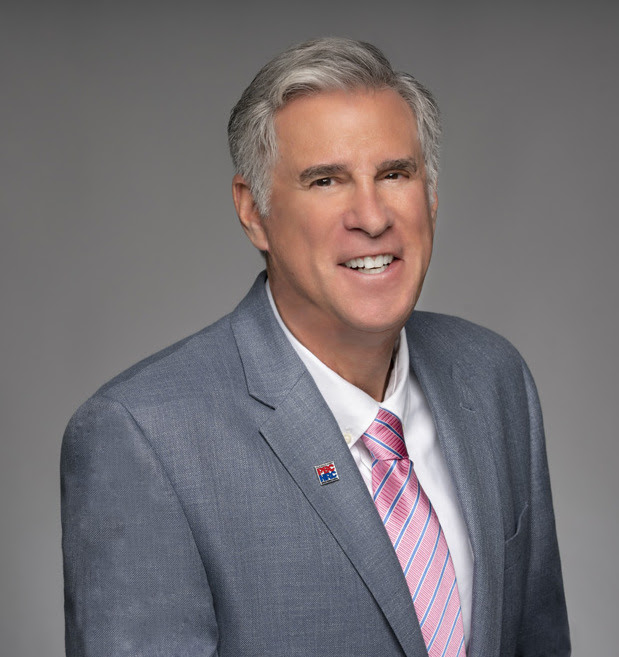 "Transgender, gender nonconforming, nonbinary, and intersex people often face prejudice, discrimination and humiliation in their everyday lives," said PBCHRC President and Founder Hoch. "They deserve the same dignity and respect as everyone else enjoys, in every area of their lives - including being able to use public restrooms in which they feel comfortable."
"The segregation of single-occupancy restrooms by gender no longer makes sense," said West Palm Beach Mayor Keith James
. "No person in West Palm Beach should be denied the ability to use a single-stall restroom just because of who they are."
Signs on multiple-occupancy restrooms in the City Hall Complex will retain the designations "Men" or "Women".
A 2015 study by the National Center for Transgender Equality found that 59% of transgender adults avoided using a public restroom out of fear of confrontation and 32% limited how much they ate or drank just to avoid using a public restroom.
According to a 2016 study published by The Williams Institute, an estimated 0.6% of adult Americans identify as transgender. With more than 100,000 transgender adults, Florida ranks sixth in the United States.
"All
gender restrooms will also ease the burden on people with disabilities who require the help of attendants, as well as parents with children of a different gender," said James. "All West Palm Beach residents should feel equally safe, supported, comfortable and included when they go out."
Phase Two of PBCHRC's Gender Neutral Restroom Project should be completed in the upcoming months when the news signs are installed at 130 additional single-occupancy restrooms on properties owned by the City of West Palm Beach.
For the final stage of the project, PBCHRC will be asking the West Palm Beach City Commission to update the City's building code to require gender neutral signs on all single-occupancy restooms in commercial buildings throughout the city.
PBCHRC has also asked Palm Beach County to designate single-occupancy restrooms in county owned buildings to be designated as
as All-Gender. The c
ounty's Director of Facilities Development & Operations recently recommended the designation in a report to the County Commissioners, who will consider the recommendation later this year.
Vermont, New Mexico, Illinois, and California, as well as in the cities of Austin, Chicago, Denver, Gainesville, Hoboken, Miami Beach, New York City, Orlando, Philadelphia, San Francisco, Santa Fe, Seattle and Washington, DC. have enacted laws manda
ting that single-occupancy toilets in public spaces be labeled gender-neutral.
In addition, more than 200 colleges and universities throughout the United States also require gender neutral restrooms.